Combine a diary I write in everyday and my newest attempts at starting my book and this blog should explain why the past few posts have been anything but informative – shitloads going on, some of it good, some not and some…well, the word 'absurd' keeps coming to mind…
First things first, me (always) – things have improved financially, albeit short-term and mostly due in part to the kindness of others. One friend lent me $600 from the pain-in-the-ass that is trying to collect money that is owed to me from a large company – nice as that is, it should be mentioned that that amount of money lent is the equivalent of about 3 grand back home. She knows who she is, reads this blog and saved my ass, that's all there is to it. Another from half-a-world away is also stepping in as an investor in my life, along with a collective idea we both had. Fancy titles aside he's saving my ass as well. There seems to be a little work here and there and it looks like I might just scrape by for the next few months, but I need to find some serious projects. What is this 'little work' I'm eating because of? Well, let's see – next week, I start my residency as a DJ. As in at a live music house. It's going to be called 'Dance Music For Hipsters – good tracks you won't know' which will also hopefully help explaining my inability to work those cool mixing machines. I've never done it and said 'residency' might last all of a night, but should be fun… if you're in town, please stop by (details to come) and look for a lot of Jesus and Mary Chain. At least I'll like hearing it. I've also started doing a little of work for ChinesePod, the gig that started it all – there's talk of bringing back the old Saturday Show, but am unsure. People in ties like to have full-control of things and so do I – Frank touched on this in a very complimentary write-up about me. We're still filming bands and we're still in love with Hedgehog from Beijing (below):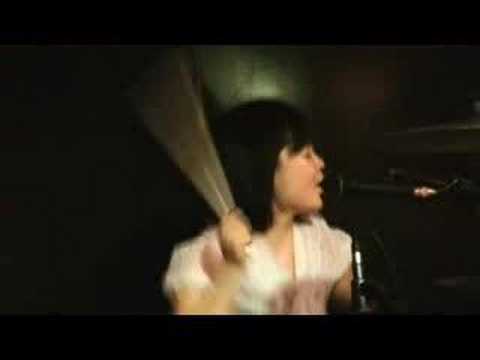 I've started writing 'sent from my iPhone' at the bottom of emails only to piss iUsers off – or perhaps it's what they call iEnvy. Hard to remember when industry talk didn't consist of anything being prefaced with Jobs' iNsignia. Speaking of tech, YouTube being blocked being previously blocked here sucks – especially when a good portion of your meager income comes from vidcasting… I made this photo though while waiting on a train and it made me laugh. That's something I need to learn, Photoshop. And Logic Pro. And Final Cut HD. I miss living in a place with continuing education courses – I'd love to be able to do that again. I just now learned how to use the aperture function on my camera, isn't that sad? Still don't know how to do that open shutter thing. Is this the stuff you learn in college? I bought my degree online – before it was fashionable.
Speaking of fashionable – meet the new faces of IndoChino. I put on cuff links for the first time in my life for that.
So…my week up in the mountains. Simply amazing. I was away. From it all. It got to a point when I walked up to the mountaintop café owned by a man who's story will make you never, ever, Ever start a business in China and heard a car-horn, I was startled. The days were spent on that famous cliff for hours on end thinking, writing, filming, thinking, eating, not saying a word and the nights were spent fireside either listening to Highway 61 Revisted or reading Love In The Time of Cholera. Didn't have a drop of alcohol until the last day and the air was so pure, when I tried to smoke, I could actually taste the chemicals…barely went through an entire pack in 4 days. I rolled around in the dirt with the dogs hoping to stain something. The stars curiously poked their heads around the bamboo curtain outside my door seemingly as shocked to see me as I was them. I started the book – and it's fucking hard. I'm sure writing a normal book is hard enough, but when it's memoirs from the past 4 years in a town that ages you faster than it ages itself, it's really really hard. Not only do I have to recall the highlights, but the mundane as well. I wasn't keeping a diary at that point, for why, I don't know – but after I do go back and retrieve that, I also have to retrieve Aric in Beijing, Aric Broke in Shanghai, Aric and Podcasting, et al and write in that manner, so, it's a big process, but that night I started chaptering it. The next day I woke up feeling great, and even wrote in my Moleskine knock-off that 'today is going to be a good day'. As it turns out, I was coming down from the mountain and mentioned to Mark, a published writer himself, that I was doing the same. 'Ironic' he said, 'there's a writers conference up here this weekend and one of the higher-ups from Penguin is lecturing'. Before you get excited, I never got the chance to meet her, as she was busy and I got lost on the trek back, but that was just the nudge I needed to reassure me that this is something I should be doing. Later on that day, while realizing what I like most about Bob Dylan is that his songs sound like they were written and sung in one take I thought that I needed more mountain life in my life and should talk to Gabs about if I could help them out with their web stuff in exchange for a campground site every once and a while – I asked. I can. The minute my cab dropped me off at the station, I was back into Concrete Warrior, chain-smoking and irritable. I like the mountains much more. I like me in the mountains much more as well.
While it's still a work-in-lonnnnnnng-progress, here's the opening paragraph of the novel (name withheld as this country has taught me that everything can be stolen):
'To coin it 'madness', or 'mayhem' denotes recollection, which was about the only thing there wasn't an abundance of. 'Absolute absurdity' might sound hyperbolic but then again, so does your 2 maids cleaning up the mess that [removed] makes the morning before hosting an educational show that reached just under half-a-million people. It was hedonism laid out for us in a newborn concrete jungle and an even less matured police force who would rather be paid $40 USD then try to identify whatever it was we were doing wrong. From the outside it seemed a parody, a pilot for some sleazy cable channel, but it wasn't. It was podcasting. On a Wednesday. In Shanghai.'
We'll see – another handful of translators there gave me some good tips and even though they were all erudite, told me of the 'drivel' they see pass through their doors daily.
Fuck it – I'm doing it.
What else, Dad emailed me and he's been diagnosed with Parkinsons. The people that know have been supportive, but to me honest, my parents are getting old and in the day-in-age of cancer, heart-attacks, violence, divorce, etc, this is the lesser of 2 evils. Of course, me showing the good humor I take from him, emailed back a very supportive letter, but temporarily confused that disease with Alzheimer's and threw in a 'I'll just make sure to borrow a large sum of money from you soon' – what an asshole.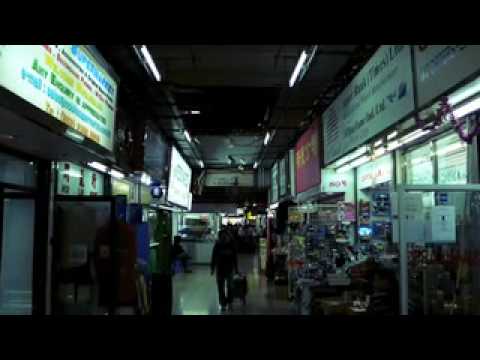 Hong Kong, from the pictures shown earlier, was fun, even though if it was only for a few days spent in the cell-like enclosures of the funky Chungking Mansions (embedded above) and a new visa – I did get another 'aging' shock though; this, from my diary:
I sought out the old Indian gentleman that had, 4 years ago almost to the day, pulled me aside and not only told me my fortune, but my age and dreams. I was in need of some serious life-pointing and sure enough, in the same place as he was back my first few months in China.
'Hello Boss – you look like a Prince, very lucky, yes' as he grabbed my sleeve
'Namaste. You don't remember me, but I met you 4 years ago.'
'Yes I do. Its good to see you again my friend' as he wrote on a piece of paper.
'Tell me' he said as he crumpled up the paper and put it in his book, 'why do you still morn for your first love?'
'Ummmm, I don't'. I mean, I do, but who doesn't?
'Your favorite color?'
'Purple' as I remembered saying 'blue' the last time.
'Purple isn't a color – I mean like black or red or blue'
'I guess black'
'Age?'
'31'
'And your dreams?'
'To be free' (the last time it was travel)
'Hold out your hand' he said, obviously palming something.
'You hold out yours and I will take it'
'No – you must hold out your hand' and with that, he pulled on my other sleeve. While I turned for a second, I saw him put his hand back and throw something down the neck of his shirt. I wanted to leave, but he held out his hand and let me read his piece of paper:
'31. Black. Free.'
I walked away without paying him gutted – 4 years ago I can move to a country without knowing the language, culture or who was picking me up at the airport and I didn't realize this was nothing more than a tourist prank? I felt sick. I don't want to see the man behind the curtain, ever. I want the romanticized version, a life of over-saturated pictures from a travel guide. I want the fucking postcard, not the litter next to the mailbox'.
I started another podcast on nightlife here, not out of passion, just because I miss doing shows, I miss doing something.
You want irony? I'm getting recognized more now more than ever and I can barely afford to offer them a cigarette for their kindness. The 40-something Swede who was biking in the 'Shan saying he loved 'gigshanghai', another in front of a few of my friends at a show who knew a lot. The writer at the pub. The other writer at the pub. Maybe I should start to ask them if I can borrow money instead of my friends.
China's China. Bjork won't be coming back. Someone posted what might some of the best advice on how to give money to people who actually need it. I'll not write about Brad's 7 Years locale, as everyone else is. It's going to kick off, I assure you. Let them get the Olympics and World Expo out of the way and…well, let's put it this way, my next batch of promos for ChinesePod will include this one:
SFX – sounder
VOX – 'You can either start learning now by your own free will or later…'
SFX – ominous sounder (undecided)
VOX – by theirs.
VOX TEXTURE – ChinesePod
…till then, here's the newest batch done – for the real ChinesePod nerds.
'Awesome'
Audio clip: Adobe Flash Player (version 9 or above) is required to play this audio clip. Download the latest version here. You also need to have JavaScript enabled in your browser.
'Social Life'
Audio clip: Adobe Flash Player (version 9 or above) is required to play this audio clip. Download the latest version here. You also need to have JavaScript enabled in your browser.
'Babies'
Audio clip: Adobe Flash Player (version 9 or above) is required to play this audio clip. Download the latest version here. You also need to have JavaScript enabled in your browser.
'Friends'
Audio clip: Adobe Flash Player (version 9 or above) is required to play this audio clip. Download the latest version here. You also need to have JavaScript enabled in your browser.
'Useful'
Audio clip: Adobe Flash Player (version 9 or above) is required to play this audio clip. Download the latest version here. You also need to have JavaScript enabled in your browser.
'Web 2.0'
Audio clip: Adobe Flash Player (version 9 or above) is required to play this audio clip. Download the latest version here. You also need to have JavaScript enabled in your browser.
'Hinesepod'
Audio clip: Adobe Flash Player (version 9 or above) is required to play this audio clip. Download the latest version here. You also need to have JavaScript enabled in your browser.
'Pictures'
Audio clip: Adobe Flash Player (version 9 or above) is required to play this audio clip. Download the latest version here. You also need to have JavaScript enabled in your browser.
…those were fun – but don't tell them I said that.
Oh! Films. I always mean to mention a few as we watch our fair share here.
Anthony Hopkins is a fucking genius – I mean, even more now. Not only did he write and direct his Lynch-on-MDMA debut Slipstream, but was responsible for the score. Absolute genius. Don't watch it if you've ever done mushrooms. Or have heard about someone on mushrooms. Water and some gum, that's all you should have during this. Don't eat 20 minutes before. I promise.
How lame am I that I just watched Vanishing Point? That's embarrassing to even see in print. If you're a dude, please watch it. People will laugh if not.
Rosemary's Baby is also one I finally made myself watch – the film I wasn't that impressed with; to be honest, the only Polanski worth watching is Chinatown. I did remember reading in Frank Sinatra's unauthorized bio about how much shit he caused on-set, being the jealous little prick he was with Mia Farrow.
As much as I will always love Terry Gilliam, Tideland was shit – all there is to it; save for the performance of Brendan Fletcher (who doesn't even get a bio write-up in IMDB?!), who put on a better 'mentally disabled' than Leo did in Gilbert Grape.
Speaking of Depp, I would kill to get my hands on Benny & Joon – what a film that was.
Silent Star was…well, awesome. But then again, I like old sci-fi.
I started Man Push Cart thinking it was a doco and quickly found out it wasn't – decent enough film though.
Re-watched Wall Street with Naomi the other night. Nice to know Oliver Stone could be tacky. Forgot that Sean Young, Saul Rubinek, John C. McGinley & James Spader co-starred.
If anyone reading this has not seen Underground, (below) please either stop visiting or promise me you will – the most beautiful/devastating Kusturican film with a Bregovic score worthy it's own praise to ever come out of the Eastern Block. Please. If you can't find it, I'll mail it to you. Promise.
This was a long blog. More than 2000 words. If this was my column I would have made enough to pay my phone bill.